Patrick Flueger (born December 10, 1983 in Red Wing, Minnesota) is an American actor.
He received his big break when he auditioned for the 2001 family hit, The Princess Diaries. He and four others competed for the leading male role, but that part went to Robert Schwartzman. Patrick made his mark with director, Garry Marshall, though, and Marshall wrote him a part as Jeremiah, a fun-loving card-trick master who charmed the lead character's best friend.
Flueger is a graduate of Red Wing High School and has two younger siblings.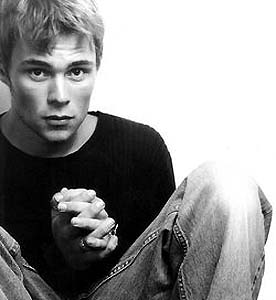 He is making his mark, slowly but surely, in the acting world with small parts in television shows, such as Law & Order: Special Victims Unit and most recently, as a star in the series The 4400. He is currently appearing in the 4th season of The 4400.
Aside from his acting career, Flueger is also an accomplished musician writing music and playing guitar. He was the lead singer for the band Sleeper 7.