Zachary Israel Braff (born April 6, 1975) is an American television and film actor, director, screenwriter, and producer. During the 2000s, he became known for his role as J.D. on the NBC sitcom Scrubs. Braff also wrote and directed 2004's Garden State. The soundtrack record, which he selected and produced, earned him a Grammy for Best Soundtrack Album in 2005.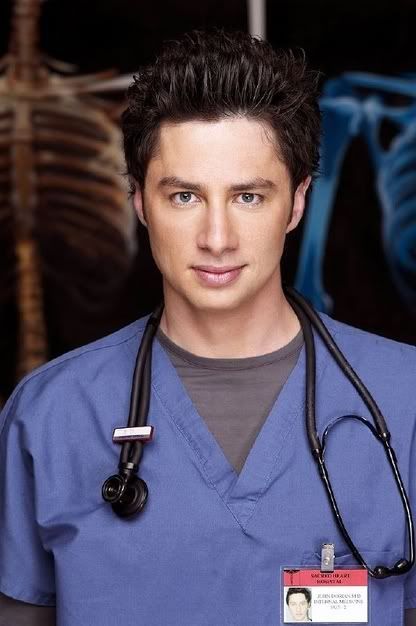 Braff was born in South Orange, New Jersey, to a Jewish family. His parents, Hal Braff, a trial attorney and professor, and Anne Brodzinsky, a clinical psychologist, divorced and re-married others during Braff's childhood.
Braff is friends with singer Lauryn Hill, who graduated from Columbia High School in 1993, the same year as Braff. Braff mentions being great childhood friends with Hill, who went to his Bar Mitzvah in 1988 (as he stated in the commentary of deleted scenes from the Garden State DVD, his Bar Mitzvah was Broadway musical-themed.)
Braff is also a close friend of Scrubs co-star Donald Faison, having called Faison "one of my best friends in the world" on the special features of the Scrubs DVD. Braff has also done charitable work such as autism fund-raisers to help find a cure for the condition. He is also a Patron for the American Red Cross, along with other famous personalities as part of their Celebrity Cabinate.